Sculptural altar. Wunderkabinet. A furniture solitaire encapsulating the childhood memory of my mother's dresser, which used to be a storage for personal artifacts, jewelry, and travel keepsakes.
It consisted of a mysterious jumble of compartments and shelves. This memory inspired me to design a furniture memento. Anne's Altar. Its heart lies in the drawer unit, consisting of fifteen drawers upholstered in velvet. An intimate space for storing personal valuables, it is every collector's dream come true.
Meticulously hand-crafted in the Czech Republic in a limited edition of twelve bespoke pieces.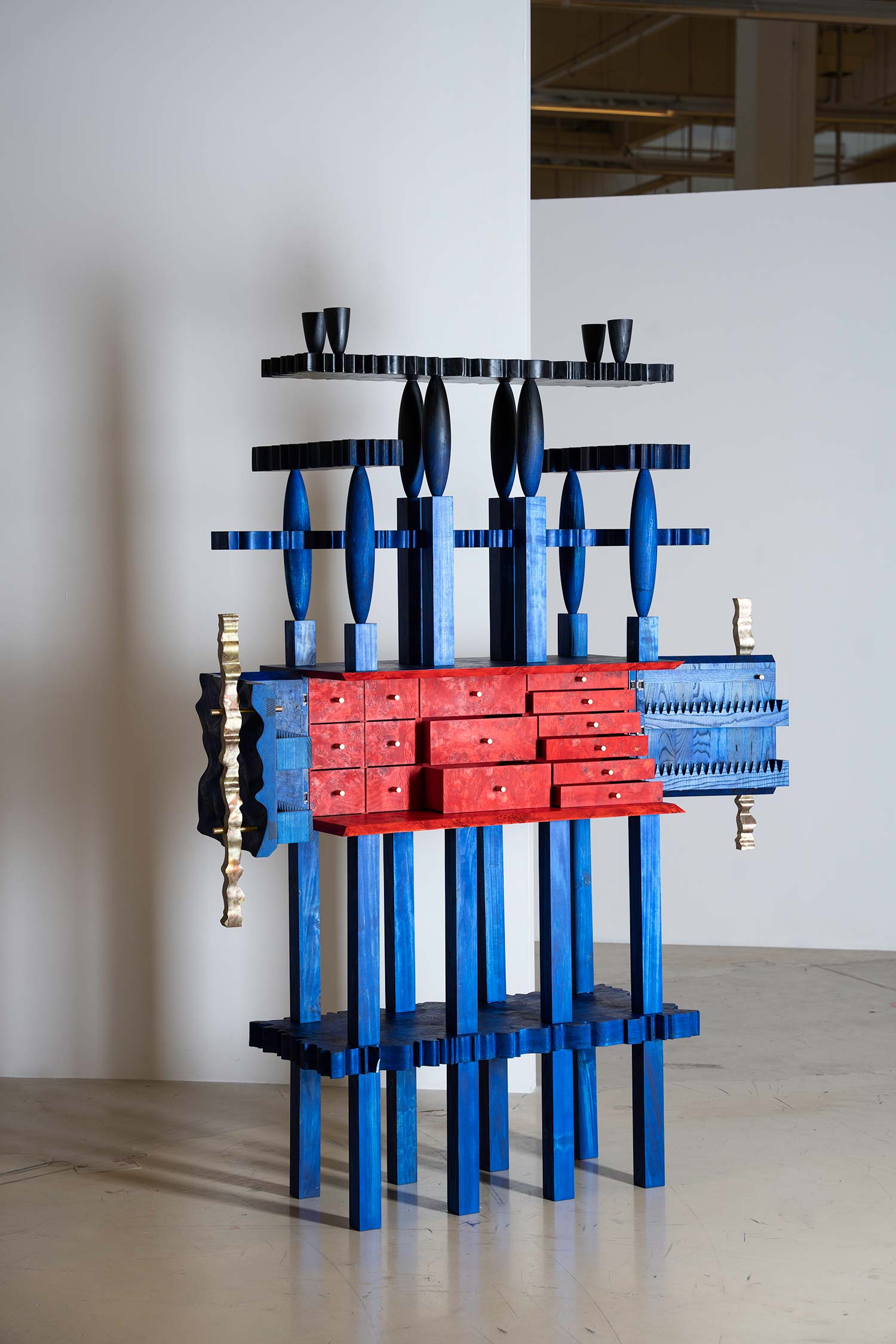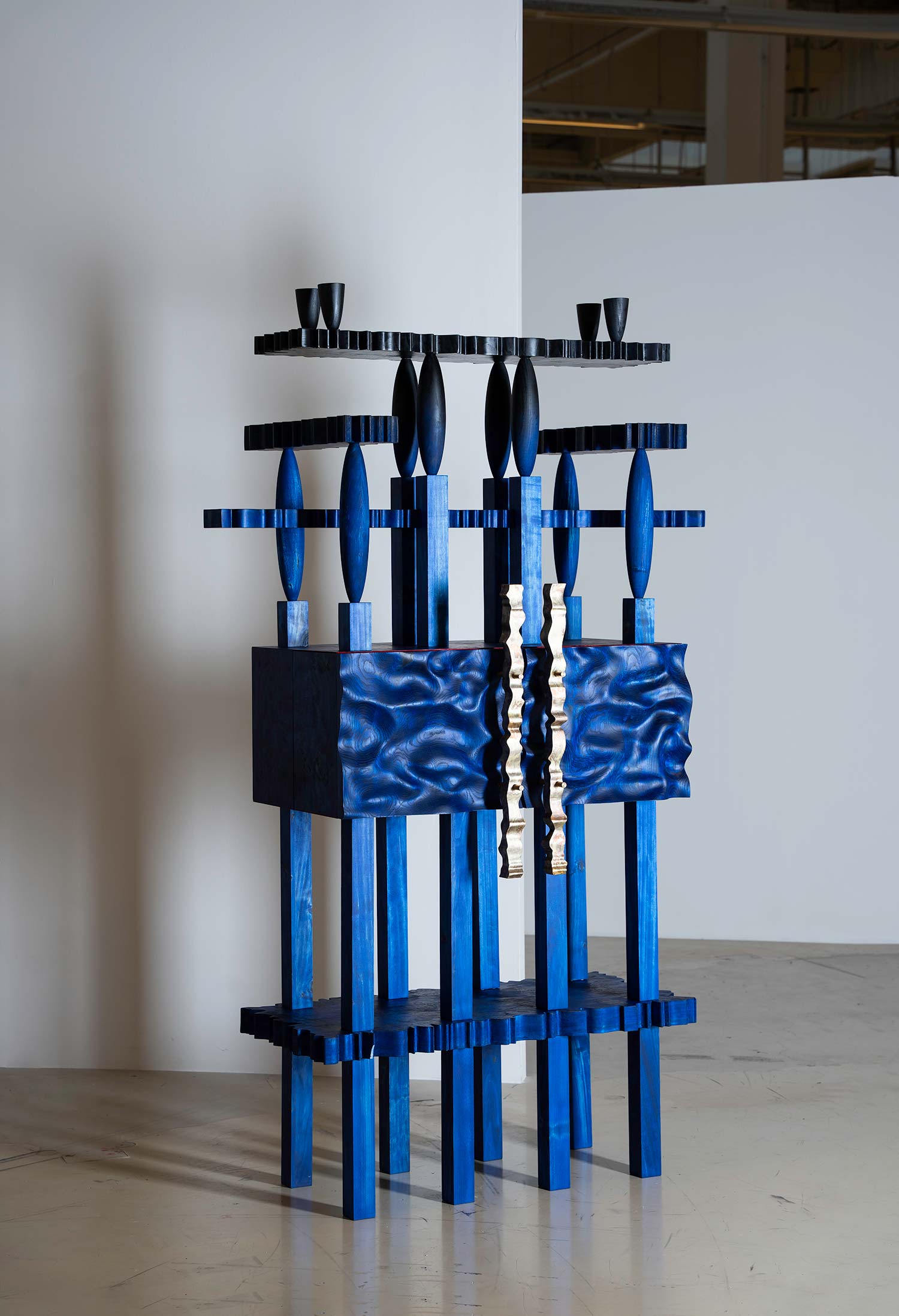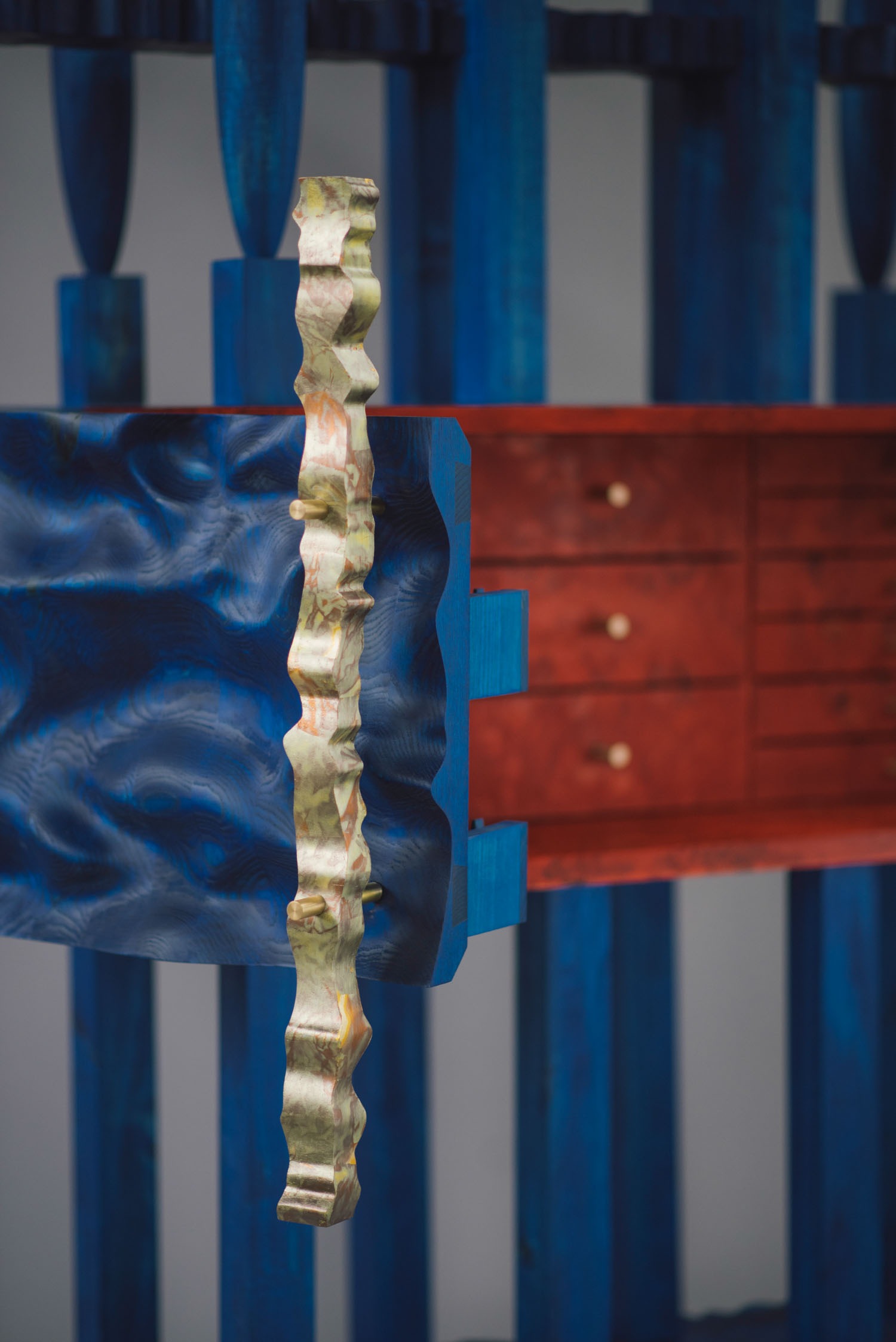 Material: solid ash wood, poplar root veneer, brass
Surface finish: stained, matte
Color: Chinese red, St. Mary's Blue & black gradient
Handles: ash wood & brass, old restoration technique of metal plating
Limited edition of 12 pieces. (1/12)
Design: Jiri Krejcirik
Crafted: Futuro
Photo: Gabriela Knyblova, Tomas Carl Allen
Czech Grand Design Awards 2022 / The Designer of the Year / Nominee
ELLE Decoration International Design Awards 2023 / The Designer of the Year / Winner
Designblok Award 2022 / The best installation / Winner
Designed & Crafted in Czech Republic.