Shifting between day and night, this moody luminaire contrasts monumental hovering glass spheres and subtle metal construction.
Luna offers two lighting options. Sun and Moon. Glow and reflection. Soak up the light and let the spheres illuminate the space with their bright yet dimmable glow. When the night comes, revel in the soft and diffused reflection, tinted to warm tones that protect the production of melatonin.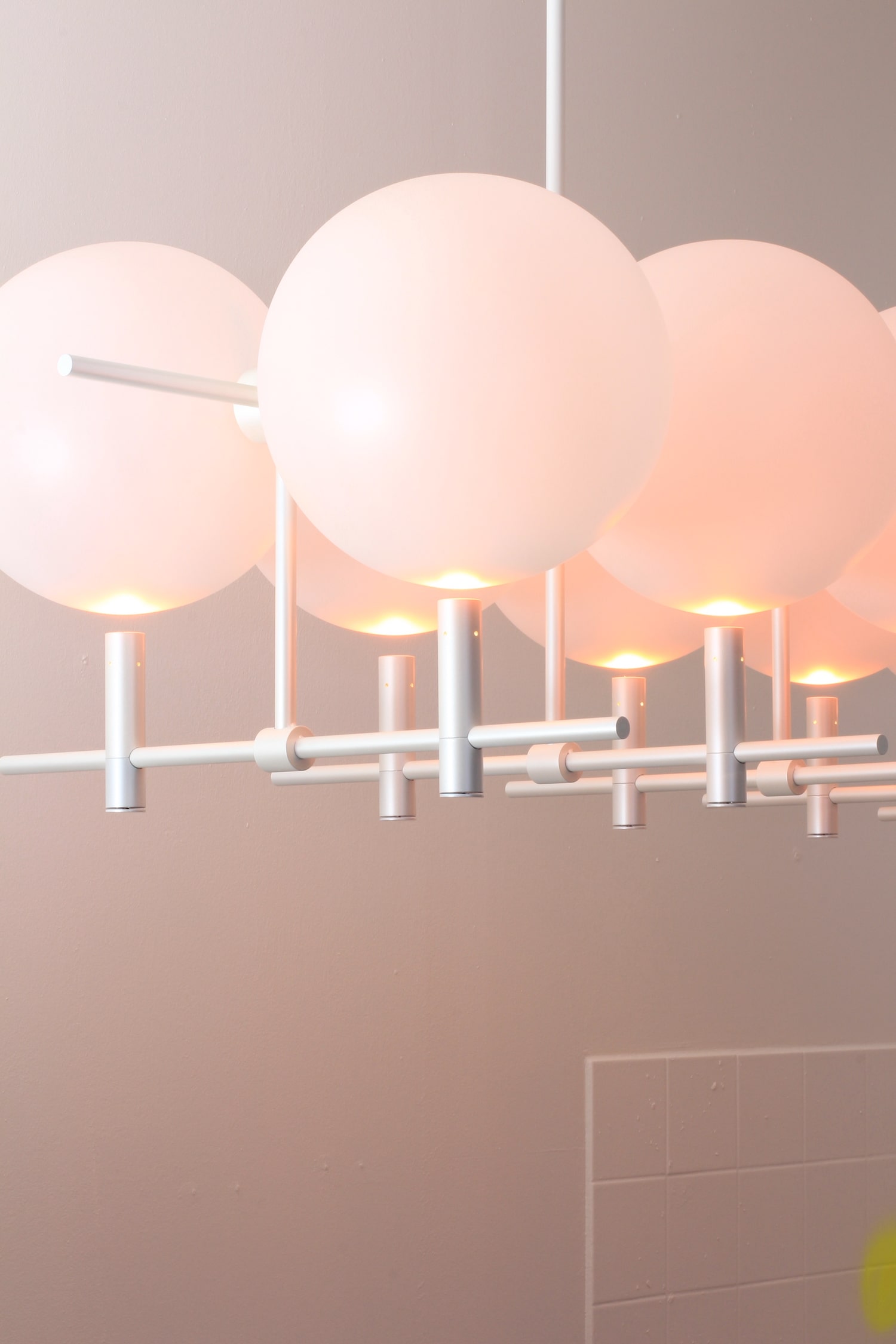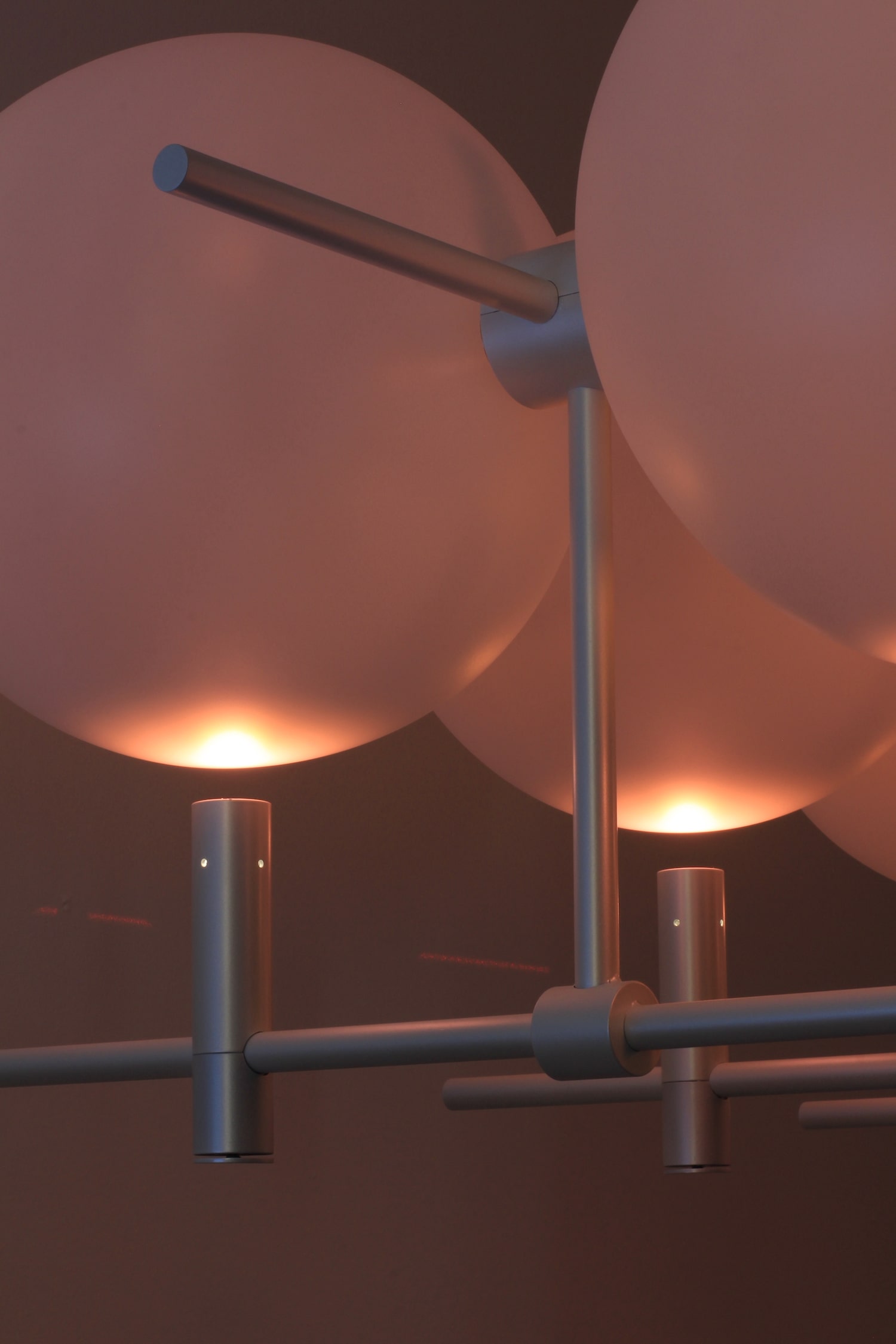 Material: steel, simax glass – sand-blasted/metal-coated, dimmable led sources.
Design: Jiri Krejcirik
ELLE Decoration International Design Awards 2022 / Lighting / Winner
Czech Grand Design Awards 2021 / The Designer of the Year / Finalist
Designblok Awards 2021 / The best lighting collection / Winner
Hand-crafted in Czech Republic.