The collection of luminaries is inspired by the phases of the moon.
Its aesthetic is based on the contrast of the monumental hovering glass spheres and the subtle metal construction. Technically, it offers two lighting options. Spheres either reflect the light or glow from the inside. That is achieved thanks to separate lighting circuits. The one dimmable lighting source illuminates the spheres from the inside and the other illuminates the spheres from below, producing a diffused ambient warm light for an evening atmosphere. This atmospheric light is tinted to warm tones without the blue component of the light that suppresses the production of melatonin, which is responsible for our natural sleep patterns.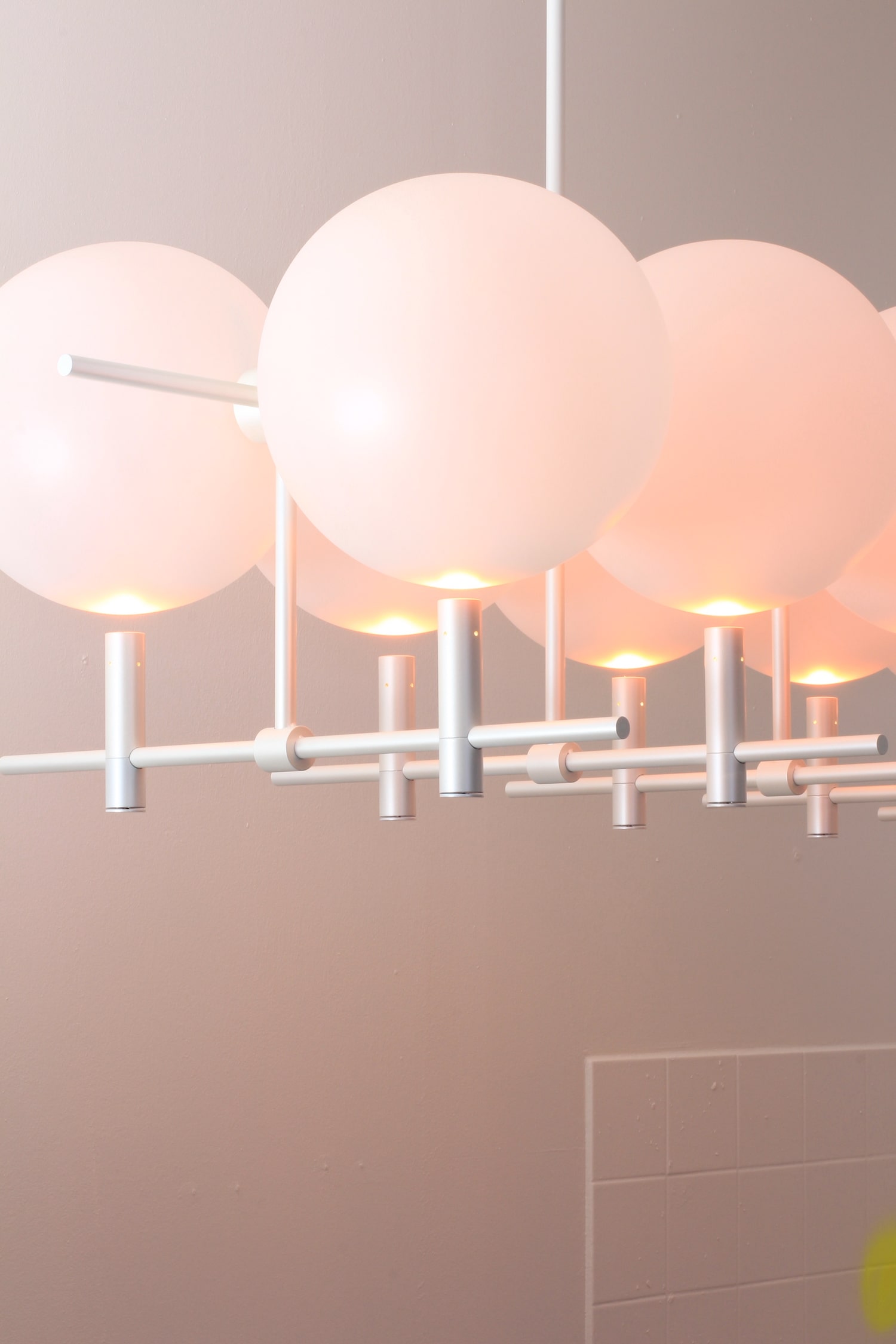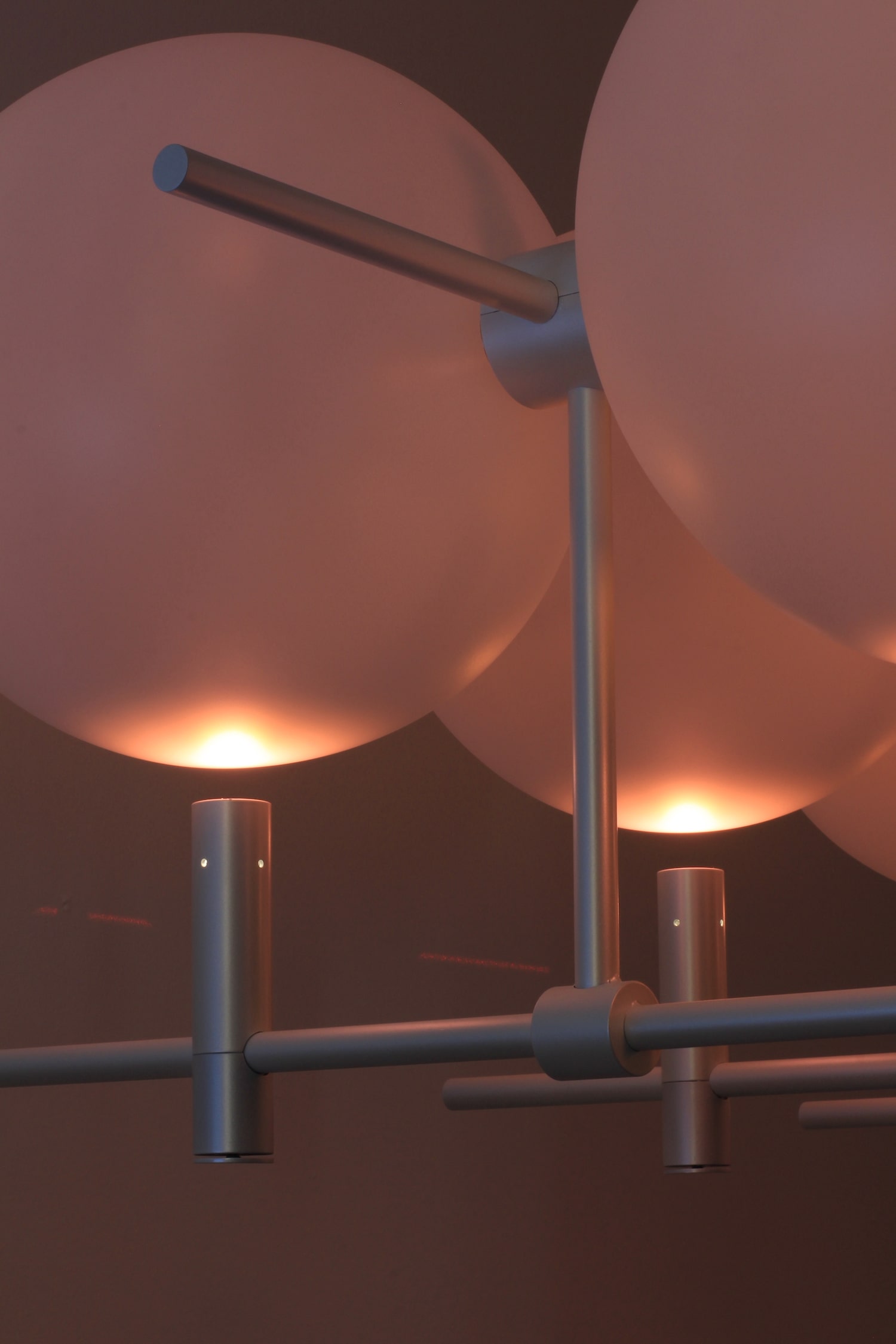 Material: steel, simax glass – sand-blasted/metal-coated, dimmable led sources.
Design: Jiri Krejcirik
ELLE Decoration International Design Awards 2022 / Lighting / Winner
Czech Grand Design Awards 2021 / The Designer of the Year / Finalist
Designblok Awards 2021 / The best lighting collection / Winner
Hand-crafted in Czech Republic.