The dialogue between the past and present.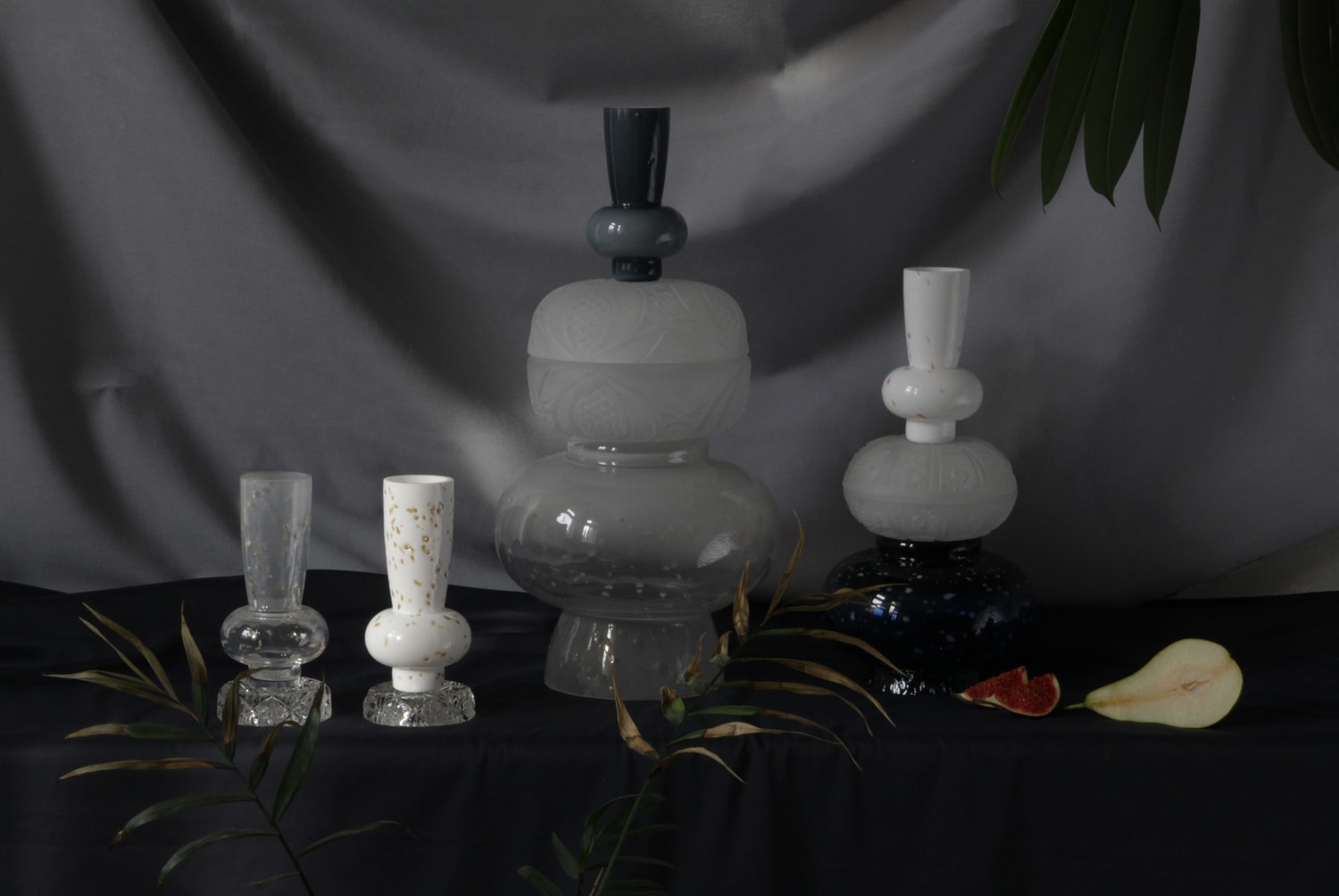 The limited collection of glass objects. Could serve as jewellery boxes / candy boxes / small vases.
Glass objects, created of upcycled traditional bohemian hand-cut glass in combination with new, mouth-blown objects.
Every object is the unique and only original (1/1).
Signed, made in Czech Republic.
Material: various types of glass, mouth-blown, hand-cut.
*Prices on request.
Design: Jiří Krejčiřík
Photography: Taja Spasskova and Jiří Krejčiřík
Published at Wallpaper*